How to Choose the Best Copy Trading Platform
Copy trading has emerged as a popular and accessible way for both novice and experienced investors to participate in the financial markets. This innovative investment strategy allows individuals to replicate the trading strategies of experienced traders, known as signal providers, automatically. To get started with copy trading, you need a reliable copy trading platform. In this article, we will guide you through the process of choosing the best copy trading platform that suits your needs.
Define Your Goals
Before you start searching for a copy trading platform, it's essential to define your financial goals and risk tolerance. Are you looking to build wealth over the long term, generate passive income, or simply learn from experienced traders? Understanding your objectives will help you choose the right platform that aligns with your goals.
Research Regulation and Security
Safety should be your top priority when choosing a copy trading platform. Ensure the platform is regulated by a reputable financial authority. Regulatory bodies like the Financial Conduct Authority (FCA) in the UK or the Securities and Exchange Commission (SEC) in the United States help protect investors by enforcing strict standards. Also, check for encryption protocols and other security measures to safeguard your personal and financial information.
Evaluate the Available Assets
Different copy trading platforms offer a variety of assets, including stocks, forex, cryptocurrencies, and commodities. Choose a platform that offers the assets you want to trade or invest in. Diversifying your portfolio is often a wise strategy, so having access to a wide range of assets can be advantageous.
Assess the Performance Record
One of the primary reasons for copy trading is to follow experienced traders who have a successful track record. Investigate the historical performance of signal providers on the platform. Look for transparency in reporting, including win-loss ratios, risk management strategies, and consistency in returns. Keep in mind that past performance is not a guarantee of future success, but it can provide valuable insights.
Review the Fee Structure
Copy trading platforms typically charge fees for their services. These fees can include spreads, commissions, and management fees. Make sure you understand the fee structure and how it will impact your returns. Some platforms may offer lower fees but higher spreads, while others may have higher commissions but tighter spreads. Choose a platform that aligns with your budget and trading style.
Consider Automation and Customization
The level of automation and customization offered by a copy trading platform can vary significantly. Some platforms allow you to set specific parameters for your trades, such as stop-loss orders or risk management rules. Others may offer more hands-off options. Depending on your preferences and experience level, choose a platform that provides the right balance of automation and control.
Analyze the Community and Social Features
Many copy trading platforms have social features that allow users to interact, share insights, and discuss strategies. This sense of community can be invaluable, especially for beginners looking to learn from more experienced traders. Look for platforms that offer forums, chat rooms, or social networks where you can connect with other users and gain knowledge.
Test the Platform with a Demo Account
Before committing real capital, test the platform with a demo account. This allows you to familiarize yourself with the platform's features, explore available signal providers, and practice copy trading without risking your money. A platform that offers a comprehensive demo experience can be an excellent indicator of its user-friendliness.
Read User Reviews and Seek Recommendations
Researching user reviews and seeking recommendations from other traders can provide valuable insights into the pros and cons of different copy trading platforms. Keep in mind that individual experiences may vary, so look for patterns and trends in reviews to make an informed decision.
List Of Best Best Copy Trading Platform
Some of the best copy trading platforms available in 2023, helping you make an informed choice.
eToro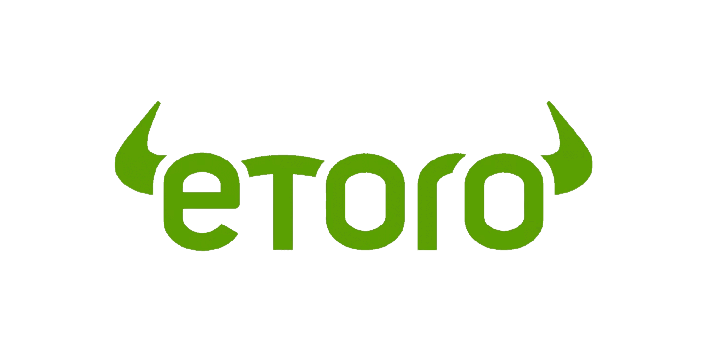 eToro is often considered a pioneer in the world of social and copy trading. It boasts a user-friendly interface that caters to traders of all experience levels. eToro's unique feature is its "CopyTrader" tool, which allows you to automatically replicate the trades of top-performing investors. It offers a wide range of assets, including stocks, cryptocurrencies, forex, commodities, and more. Additionally, eToro is regulated by several financial authorities, ensuring the safety and security of your investments.
ZuluTrade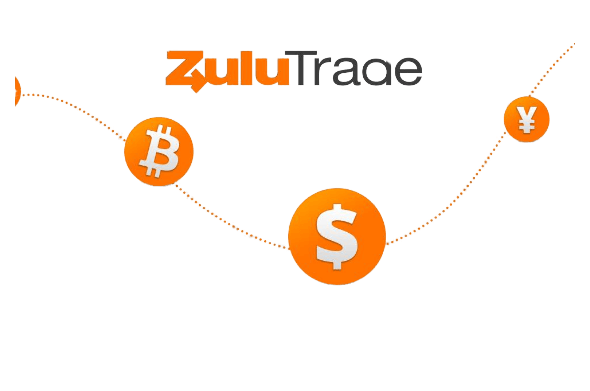 ZuluTrade is a copy trading platform that provides access to a global community of traders. It allows you to follow and copy the strategies of signal providers from around the world. ZuluTrade offers comprehensive performance statistics, helping you assess the track record of signal providers. It supports forex and cryptocurrencies trading, making it an excellent choice for those interested in these markets.
CopyFX (by RoboForex)
CopyFX, offered by RoboForex, is a copy trading platform designed with the needs of forex traders in mind. It provides a wide range of trading instruments, including currency pairs, cryptocurrencies, and precious metals. CopyFX stands out for its transparent fee structure, where signal providers receive a commission only when their followers make a profit. This aligns the interests of both signal providers and followers.
NAGA
NAGA is a social trading platform that offers both copy trading and its own cryptocurrency-based social network. It provides access to a wide range of assets, including stocks, forex, cryptocurrencies, and indices. NAGA's unique feature is its "Auto-Copy" functionality, which allows you to automatically copy the trades of top investors on the platform. NAGA is regulated by CySEC, adding an extra layer of security for users.
Copyop (by AnyOption)
Copyop is a copy trading platform that focuses on binary options trading. It offers a straightforward and user-friendly interface, making it an excellent choice for those interested in binary options. You can follow and replicate the trades of successful binary options traders on the platform. Copyop provides a convenient mobile app, allowing you to stay connected to your investments on the go.
Covesting (by PrimeXBT)
Covesting is a copy trading platform integrated with PrimeXBT, a cryptocurrency trading platform. It stands out for its unique "Covesting Module," which lets experienced traders share their strategies, and followers can copy these strategies directly. Covesting also includes a rating system that helps you identify the top-performing traders on the platform.
Conclusion
Choosing the best copy trading platform requires careful consideration of your goals, risk tolerance, and preferences. By conducting thorough research, assessing performance records, understanding fee structures, and testing the platform with a demo account, you can make an informed choice. Remember that successful copy trading also involves continuous learning and monitoring of your investments, so stay engaged with the platform and stay up to date with market developments. With the right platform and a well-thought-out strategy, copy trading can be a valuable addition to your investment portfolio.